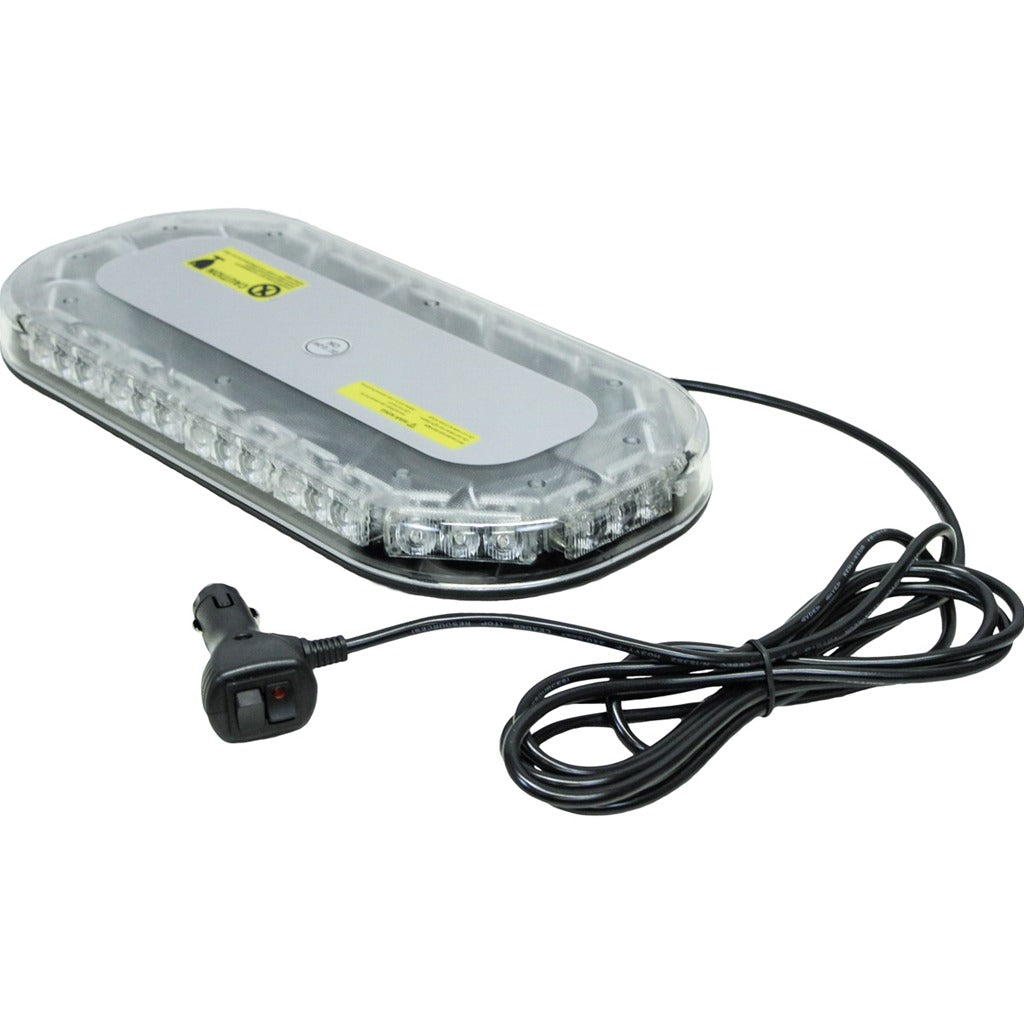 Multi-Function Amber Warning Light Bar
---
Share this Product
---
Save yourself time and money with LED lights. LEDs are extremely energy efficient and offer a dramatic decrease in power costs. LEDs have a long lifespan which will dramatically reduce maintenance costs and lower long-term operating costs. Bring efficiency, longevity, durability, safety and quality to your field, construction site, yard, or off-road fun. You will see and be seen with the LED 14" Multi-Function Amber Warning Light Bar.
Features 9" 
Tiger Lights TL1100 Light
9.5" x 6.75" x 1.75" (W x H x D)
Amber flashing warning light
Multiple flash patterns
360° Flashing
Polycarbonate lens
Input voltage: 12-Volt to 24-Volt
Powerful magnetic base or solid mount
Includes cigarette light adapter, wiring and switch
Features 14" 
Tiger Lights TL1200 Light
14" x 6.75" x 1.75" (W x H x D)
Amber flashing warning light
Multiple flash patterns
360° flashing
Polycarbonate lens
Input voltage: 12-Volt to 24-Volt
Powerful magnetic base or solid mount
Includes cigarette light adapter, wiring and switch
Manufacturer's Limited 1 Year Warranty
---
More from this collection